Opening May 29th, The Springfield Museums present Wild Kratts®: Creature Power®! at the Springfield Science Museum. The exibit is based off the popular KIDS series, Wild Kratts®: Creature Power®! is an immersive, interactive exhibit where kids and families explore four animal habitats and the creatures within them, building STEM skills as they play.
The exibit is geared towards children ages 3 to 9, inviting kids and families to explore animal habitats from around the globe, discover incredible creature powers, and go on a mission to foil the villains' nefarious plans.
Visitors will explore four animal habitats including:
· Tropical Rainforest
· The Antarctic
· Australian Outback Desert
· Your Neighborhood
Kids and families will get the chance to learn about and try out various Creature Powers® such as:
· Sneaking through the forest using the stealth of a jaguar
· Swinging through the trees like a spider monkey
· Testing their hops against a kangaroo
· And much more!
Exhibit sponsored locally by bankESB.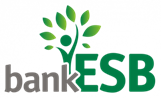 THE SPRINGFIELD MUSEUMS are located on the Quadrangle at 21 Edwards Street in the heart of downtown Springfield, Massachusetts. The nationally accredited and Smithsonian-affiliated consortium of museums includes the Springfield Science Museum, the Michele and Donald D'Amour Museum of Fine Arts, the Lyman and Merrie Wood Museum of Springfield History, the George Walter Vincent Smith Art Museum, the Dr. Seuss National Memorial Sculpture Garden, and the Amazing World of Dr. Seuss Museum, the first and only museum dedicated to the beloved children's book author and Springfield native.
Hours: Tuesday-Saturday: 10 am to 5 pm & Sunday: 11 am to 5 pm
New Protocols include
· Masks required
· Social distancing required
· Limited numbers and timed tickets
Subscribe to our FREE weekly e-newsletter for 411 on local family fun! Click Submit an Event from the home page to submit your events! And be sure to follow us on Facebook, Twitter and Instagram, for last-minute updates, news and fun ideas.